Tokyo Departure Board
Tips
IC cards
Top up your IC card instead of buying a ticket!
IC cards are a convenient way to get around Japan. Simply purchase one, top it up and you're ready to go! Instead of buying a ticket for each journey on Tokyo's trains, subways and metros, this saves time and effort.
You can use an IC card in vending machines and arcades, too.
IC cards are not only useable on a wide array of transport, but also in convenience stores, vending machines, coin lockers and even gaming arcades - just look for the symbol that IC cards are accepted.
Did you know you can use your IC card all over Japan?
The 10 interchangeable IC cards are Suica, Pasmo, Icoca, PiTaPa, Toica, Manaca, Kitaca, Sugoca, Nimoca and Hayakaken. It does not matter which type of IC card you purchase, as regardless of whether you have purchased a Suica or a Pasmo, for example, they can be used interchangeably. However, Suica and Pasmo are the most popular in the Tokyo region.
You can return your IC card for a refund at the end of your trip.
Although IC cards require a 500 yen deposit, this will be returned with any outstanding balance on the card should you hand it in at the end of your trip (less a 220 yen admin fee for Suica). However, where this can be done depends on the type of IC card purchased. Suica, for example, can be returned at any JR EAST station. Please check this for the specific IC card you have purchased.
Ticketing & Reservations
Did you know that you can top up your IC card at the destination?
This actually goes for paper tickets, too. If you're not sure how much your journey's going to cost and you're low on time, simply ensure you have at least the minimum fare (to get through the gates). You can pay the difference on arrival at your destination. There's usually a top-up ("Fare Adjustment") machine before the exit gates, where you can either top up your IC card or pay the difference on your paper ticket. If not, you will be able to pay it at the manned gates.
Don't get caught out - many Limited Express trains require a seat reservation.
Limited express trains (including Shinkansen, or 'Super Express' trains) stop only at major stations. Depending on the railway company, a limited express fare has to be paid in addition to the base fare, thus usually requiring the advance purchase of tickets. This usually includes an additional fare ticket, even for a seat on a non-reserved carriage. You can, however, usually use your IC card for the basic fare and just get a ticket for the seat reservation or additional fare. Please check with the specific train company and route!
Don't forget to reserve a space for large luggage on the Shinkansen from May 2020
From May 2020, new regulations come into effect along the Tokaido, Sanyo and Kyushu Shinkansen, which connect Tokyo with Kyoto, Osaka and Kyushu. Passengers with 'oversized' luggage, i.e. luggage whose height, width and depth add up to more than 160cm, will be required to make a seat reservation and luggage reservation for oversized pieces of luggage. Passengers will not be able to take luggage larger than 250cm.
It will not be possible to bring oversized luggage into non-reserved cars. Passengers without a seat reservation and/or reservation for their oversized luggage will be asked to change seats, pay a 1,000 yen reservation fee and potentially also pay an additional seat reservation fee (depending on what seats are available and if you are holding a JR pass, for example).
Please see here for the press release on the new rules (in Japanese only):
https://www.westjr.co.jp/press/article/2019/08/page_14790.html
Rail Passes
Enjoy unlimited, convenient travel across Japan with a JR pass!
Japan Railways has a wide array of travel passes on offer, to suit many different itineraries. These passes are often cost-effective and work out cheaper than the alternative of buying the individual tickets (and seat reservations).
You could get more out of your holiday with a TOKYO Wide Pass!
As an example, the TOKYO Wide Pass includes unlimited travel on JR lines in the wider Tokyo area for three days - but take a Shinkansen to and from Gala Yuzawa during the ski season and you've already made back the cost of the pass! Let's enjoy a further two days of exploring, on JR!
Follow the links below to find a list of available passes for each region:
TOKYO Region

Rest of Japan

There are many passes available - so ensure you're getting the best deal by having a look at what's on offer before you travel! Please bear in mind that most of these (but not all) require you to have both a foreign passport and are entering Japan as a 'temporary visitor'.
Did you know there is a subway and metro pass available?
If you're going to be riding the metro or subway frequently, you should consider purchasing a subway ticket (available for 24, 48 and 72 hours). This also provides discounts at various attractions within Tokyo!
https://www.tokyometro.jp/en/ticket/travel/index.html
In the Station
Coin lockers are available at Tokyo's stations for just a few hundred yen!
Not only in Tokyo, but also at other tourist destinations, you'll often be able to leave baggage in coin lockers of various sizes. The cost of the lockers will typically vary from about 300 yen for a small locker, to 800 yen for a truly oversized locker, fitting a large suitcase plus additional room for some backpacks. You can pay with cash or using your IC card! Larger stations will have more lockers - ask at an information desk if you need help.
Did you know that you can use a coin locker for more than one day?
If you store your belongings in one of Tokyo's lockers and don't collect it by the end of the day, it won't automatically be released to be taken away. You can actually use the locker (unattended) for a total of three days, and pay the outstanding charge on your return. Your belongings will only be released and taken away by station staff on the third day - but in this case, you can still collect it from them and pay the fees at the counter (though this is ill-advised).
Want to avoid rush hour? Don't travel between 7:30-9:00 AM!
The morning rush hour is considered to be between 7:30-9:00 AM and the evening rush hour between 5:00-8:00 PM.
Sometimes, travelling during rush hour can't be helped. However, especially if you are travelling with large luggage, it would be advisable not to travel during the morning rush hour, which is ...uncomfortable... on some lines. The evening rush hour is actually more spread out, thus generally less packed, because people finish work at different times, so it is not as bad as the morning. I have still been crushed in the evening, though.
Did you know that many stations have Free Wi-Fi?
Many stations in Tokyo have free Wi-Fi if you're in a pinch.
Please have a look at the documentation from JR EAST and Tokyo Metro, here, for specific locations:
https://www.jreast.co.jp/e/pdf/free_wifi_02_e.pdf
https://www.tokyometro.jp/en/tips/freewifi/index.html
Free Wi-Fi is not just available in the vicinity of train stations, however. In light of the Olympics approaching, many individual areas of Tokyo, such as Ikebukuro, Toshima, have set up free Wi-Fi for everyone. Have a look around for stickers and posters advertising the area Free Wi-Fi!
Otherwise, you can always enjoy a coffee at one of Japan's many chains offering Free Wi-Fi for patrons, such as Starbucks, Tully's or Komeda's Coffee.
Buses
In Tokyo, you board the bus from the front.
Buses in Tokyo generally have a pay first policy, where you pay the fare upon entry from the front of the bus. Outside of Tokyo, commonly, the reverse is done - instead, you'll enter the bus from the back (or middle) and exit from the front, paying when exiting the bus.
In this case, you will either pay a flat fare, or a fare based on the length of your journey. If paying in cash, you'll pay in the payment box on the way out. With an IC card, you can simply tap in upon entering and then tap out when exiting!
There is a small discount for using your IC card on the bus in Tokyo!
Within Tokyo, the bus fares are a few yen cheaper if you use your IC card, compared to paying by cash. For Toei buses, the fare is 210 yen for adults, or 206 yen if you use your Suica or Pasmo!
If paying in cash, buses don't accept large notes.
Most buses accept IC cards, and all buses accept cash (except those which require advance purchase of tickets, such as highway buses).
If paying in cash, you need to pay the fare with the exact change - however buses do carry a change machine at the front. It will not accept notes larger than a 1,000 yen, though, so please keep this in mind before boarding.
Did you know that there are several bus passes available?
As well as Tokyo's train network, the Tokyo 1-Day Ticket allows unlimited use of the Tokyo Toei streetcars and the Toei Bus system.
https://www.jreast.co.jp/e/pass/tokyo_free.html
Toei also provide several passes, suiting different needs:
https://www.kotsu.metro.tokyo.jp/eng/tickets/value.html
Accessibility
The majority of Tokyo's stations are fully accessible.
The majority of Tokyo's train, metro and subway stations have a at least one fully wheelchair-accessible entrance. Please follow the guides below to familiarise yourself with the locations of the accessible stations and their facilities.
Below is Tokyo Metro's Guide to barrier-free routes:
https://www.tokyometro.jp/lang_en/station/search_accessibility/oneroot.html
Toei Subway has another great page detailing barrier-free facilities on their lines:
https://www.kotsu.metro.tokyo.jp/eng/tips/barrier_free.html
Unfortunately, JR do not appear to have an online guide detailing their station or line-specific accessible facilities in detail, but ask a member of staff to guide you, and they will be happy to assist.
https://www.jreast.co.jp/e/customer_support/accessibility.html#category01
Let station staff know if you need assistance!
Simply let station staff know if you need assistance, such as a ramp to get on the train. Station staff understand the English word 'slope'. With JR and Tokyo Metro, this usually needs to be requested at the manned ticket gates, but with Toei subway there are also staff on the platform (although there is no harm in requesting help at the ticket gates).
Staff will usually guide you to the train, make sure you're on safely, and also help you off the train and all the way to the accessible exit.
If you require assistance at a major station, arrive early!
If you require assistance when taking an express train or super express (Shinkansen) at one of Tokyo's major stations, such as Tokyo or Shinjuku, you must arrive early. As they are very busy stations and many people may require assistance at the same time, it is vital that you give station staff plenty of time to sort someone to help you. Please check when booking your tickets how early they recommend arriving at the relevant station.
Wheelchair seats are available, but must be booked in advance.
Wheelchair-accessible seats are available on most of the Shinkansen and limited express trains. However, this must be booked in advance at a ticket office. Wheelchairs must also meet certain size requirements - for example, they must be less than 70cm wide to fit through the Shinkansen's doors.
Below is a link to JR's guide to buying tickets, which has a link to all of its 'Travel Center' locations, where you can make a wheelchair-seat reservation:
https://www.jreast.co.jp/e/ticket/purchase.html
Most Tokyo buses are accessible!
Buses in Tokyo, such as those run by Toei, are 'non-step' and completely wheelchair accessible. Even those that aren't can usually be equipped to let a wheelchair user enter through the middle door via a ramp. Simply make yourself visible to the driver!
The only buses that aren't accessible are actually 'coaches', such as highway buses and airport limousines.
Did you know that there is an accessible tourism guide?
A brilliant Tokyo Sightseeing Accessibility Guide has been provided by the Tokyo Metropolitan Government and can be found here:
http://www.sangyo-rodo.metro.tokyo.jp/tourism/accessible/en/
If you are interested in more resources, we would also recommend the following websites for planning accessible travel in Japan:
'Japan Accessible Tourism Center' http://www.japan-accessible.com/ has a wealth of information about Japan's main tourism hotspots and in-depth information about station concourses and general accessibility.
'Accessible Japan' https://www.accessible-japan.com/ is also a trove of information, including helpful videos. Both websites also include some information on accessible hotels.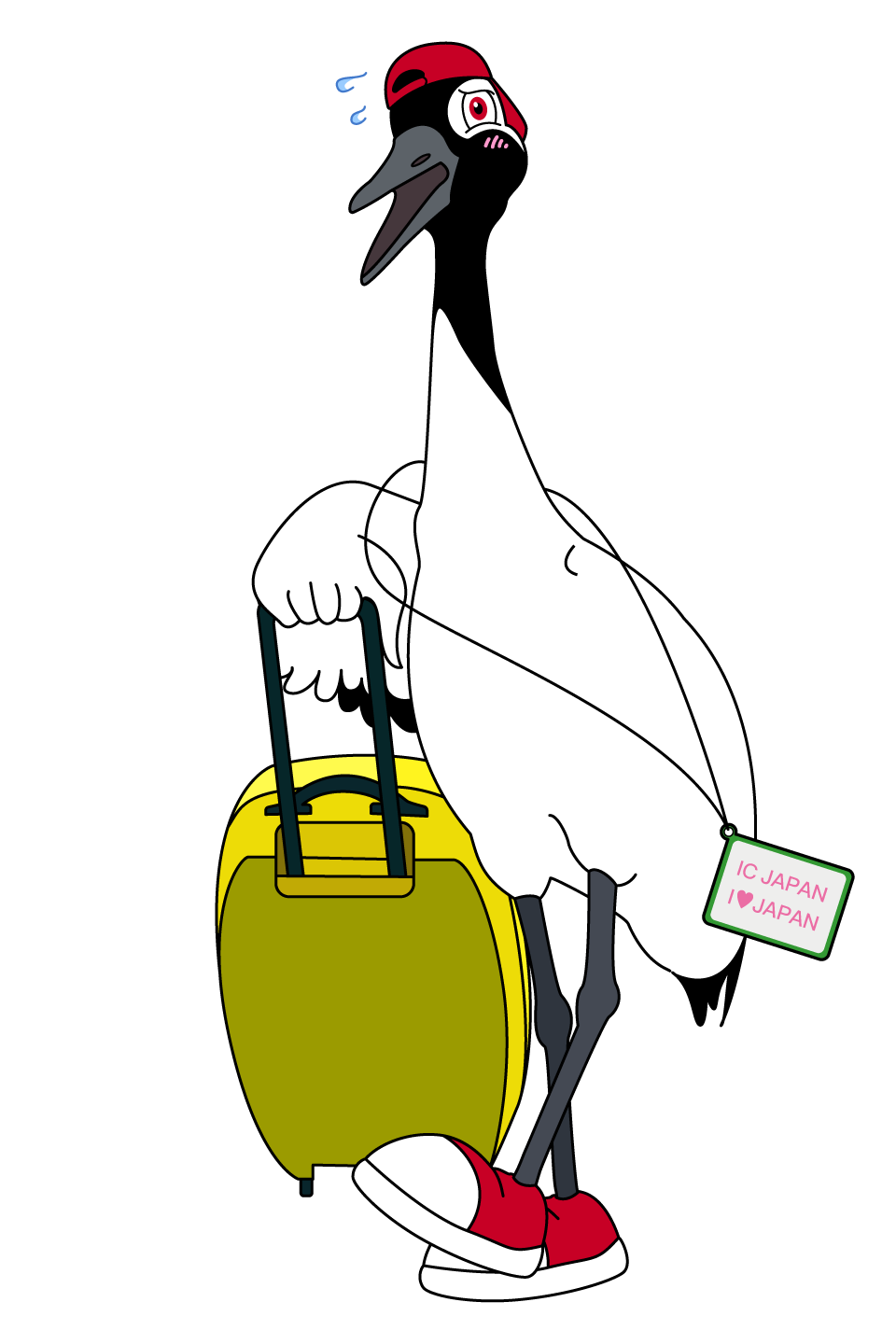 Notice
Public traffic data used by this application etc is provided in the Tokyo Public Transport Open Data Challenge. It is based on data provided by public transportation companies, but it is not necessarily accurate and complete. Please do not make inquiries directly to public transportation companies about the display contents of this application. For inquiries regarding this application, please write to the following e-mail address. contact@littlebirdsolutions.com
Feedback
If you have any questions or suggestions, you can get in touch with us at contact@littlebirdsolutions.com.
We hope you enjoy using the app!